---
Currency of the Wrold > Thailand Banknotes >
Baht 10

Thailand Banknote, Baht 10
---
Image Data of Thailand banknote, Baht Ten
Size: 132X69mm, Material: Paper, Issue: Bank of Thailand, Date of Issue: 20 September BE 2523(AD 1980)

Obverse Design: The portrait of H.M. King Bhumibol Adulyadej, the reigning monarch, in the uniform of the Supreme Commander of the Armed Forces.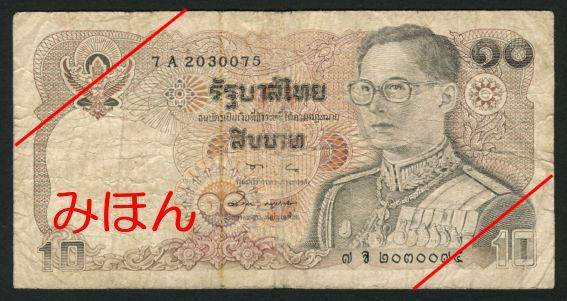 Reverse Design: The equestrian statue of H.M. King Rama V, modeled from the monument in the courtyard of the Royal Dusit Palace.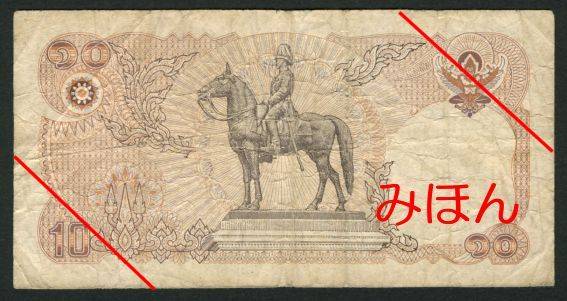 Go to Page top (Thailand Banknote Image, Baht Ten)

---

(Japanese Edition) Copyright © 1997-2011 ZenTech_trip. All Rights Reserved.